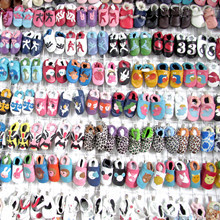 Hangzhou Jinyuan Handicraft Wares Present Plant is established in 2000, and located in Hangzhou city-the southern ancient capital in China ,which is famous for the beautiful West Lake. We have convenient transportation to the Shanghai international airport, Shanghai shipping port and Ningbo shipping port. We are a medium-sized factory with an area of 2,000 square meters and more than 150 workers. We have a highly-qualified management team and several advanced equipments from home and abroad, so that we can meet the customers' order requirements with high quality and no delay .
Our factory is a member enterprise of Zhejiang Minority Entrepreneurs Association. In 2011, our general manager Mr. Zhu participated in an organizer of Zhejiang Network Operators' Chamber of Commerce, which named Xilan Hui in alibaba group, and became the vice president. In the meanwhile, he always joins in the public benefit activities and now he has trained a large number of business persons, especially, many excellent electronic business persons of Chinese suppliers in Alibaba are trained by him.
Our factory is engaged in the manual crafts and craft footwear industry, is an exports supplier who combines R&D, production and sales. Our main products are infant/children shoes and women indoor slippers, we also produce baby gloves, baby bibs, baby hats, floor socks and the classical silk cosmetic bags, jewelry boxes, handmade flowers, eye patch, Chinese face book, leather portrait and so on. All the products are handmade. At present, we have more than 3,000 kinds of styles and nearly 6,000 color matching. As regards to the main material genuine leather, which is used for baby shoes and other products, we have more than 70 kinds of different colors of sheepskin and 30 different colors of cow leather. All of the leather is pass the test of lead content and phthalates. It is absolutely according to the safety standards of US. Federal Government for babies and women products. It is also in accordance with the standard of European Union environmental protection and safe for babies. In addition, the silk fabrics and quality velvet which used for women indoor slippers are all pass the test of chromium VI, AZO and heavy metal test. We insist to let the real environment products enter into millions of customers' house.
We have our own product R&D department. All of our technicians are the senior leader in the industry who has rich experience for decades. Our technicians will design new product for customers to choose every month. We also welcome the customers develop new products match for your own markets together with our technicians.
We have a strict production process: from tailor, ironing, fixed position, stitching, arrange, inspecting, to packing. We pay attention to every details, our QC will control every step strictly, ensure that unqualified products can't outflow on the production line, and ensure the products quality reached the best level.
Our product designs obtain the intellectual property patent certificate of People's Republic of China. In 2009, all products passed through the test of CTS testing company and European Union environment testing. And in 2010, we get Factory Audit company certification and through the export inspection of KRT inspection company. All of this guaranteed our goods have a high level quality.
We believe the operation principle 'quality first, honest business and mutual benefit' all the time. Now we have established long term business relationship with our customers in Europe, USA and Australia etc. We constantly promote the technical innovation and develop new products to satisfy our customers' need for better products.
If you are interested in our products or have anything demand, we are your best choice. Looking forward to cooperate with you and welcome to visit our factory. ...