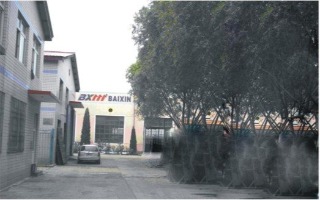 Zhuhai Baixin Machinery Co., Ltd. is one of the biggest suppliers of solar module line equipment in mainland China. Our Head Office locates in Zhuhai city near GUANGZHOU and HONGKONG.
We have oversea customers in
Spain,Italy,Poland,Sweden,Austria,Croatia,
Germany,UK,Jordan,Nigeria,
Australia,Argentina,Cuba,Mexico,USA, Singapore,Indonesia,Malaysia,Bangladesh,Phillippines,India.
We have some worldwide famous customers like : SUNPOWER SOLAR,FLEXTRONIC SOLAR,JABIL SOLAR,TITAN SOLAR etc.
International Market Department and Design Department are the main departments in this office.
Our JV plant locates in QINHUANGDAO where we can show you the laminator,framing machine,etc.
Our Partner plant locates in BEIJING where we can show you the sun simulator ,etc.
Auto tabber and stringer is our new product made in NINGXIA, our new partner plant. This auto tabber and stringer is the NO.1 tabber and stringer designed and made in mainland China. Till Feb 15,2012, there are already 9 local customers who are using more than 31 units of this product in making solar PV module.
BIG SIZE AUTO SOLAR MODULE LAMINATOR with RESISTOR HEATING SYSTEM is also our newe product made in SHANGHAI, compared with the laminator with CONDUCTIVE OIL HEATING SYSTEM, it need less area, less maintenance,normally, no need to mainteinance the heating system in more than 5 years.
We can offer the turn solution with capacity: 10MW,20MW,30MW,50MW,100MW, just tell us the capacity of the project,which kind of solar module you will produce, we will offer the LAYOUT and the QUOTATION in time.
Ofcourse, we would like to offer you the single equipment also, we can offer you : semi auto laminator, auto laminator, UPSIDE or LOW SIDE or ROOM STYLE sun simulator, soalr cell tester and sorter, EL TESTER,AUTO TABBER AND STRINGER, Manual welding station, manual laying and checking station,solar glass washing machine, manual/ auto EVA/TPT cutter,etc.
BEST MACHINE,BEST SERVICE is our aim, in India , we have more than 16 customers ( DATE:FEB 15,2012), we have customer service in Bangalore. ...