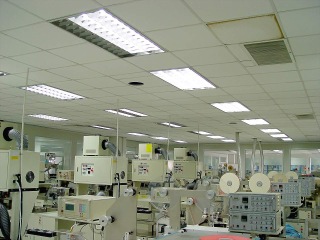 Jinan Jingheng Electronics Co., Ltd. is a comprehensive and versatile high technology group company, whose parent company is Jinan Semiconductor Institute founded in 1958.
We mainly serve Chinese military industry previously and began the manufacturing business of civil products in 1980s.
Jinan Jingheng mainly specializes in the R&D and production of discrete semiconductor devices, and has developed into one of the biggest manufacturers of semiconductor products in China.
Jinan Jingheng was one of the earliest diode manufacturers in China and manufactured the first piece of germanium diode and Schottky diode independently.
Jingheng has made great contribution to Chinese spaceflight and national defence industry. Since 1958, we have assisted China Spaceflight Ministry to successfully accomplish all previous rockets, satellites, missiles and other kinds of spacecrafts, such as Chinese first A-BOM in 1964, Chinese first man-made satellite in 1970, Long-march No. 3 carrier rocket in 1983, first manned spacecraft-SHENZHOU No. 1 launch in 1999 and Shenzhou No. 6 in 2005.
In 1999, Jinan Jingheng purchased 220000m2 of land and started to build Jingheng Industry Park and now it has been the base of Shandong Micro-electronics Industry.
Jinan Jingheng has considerable production scale and advantages in the domain of discrete semiconductor devices. The production scale and quality of our two preponderant products--Schottky series diodes and DB series Bidirection Diacs have reached the primacy place in China.
Jinan Jingheng has the ability of chip design with independent intellectual property rights and the production capacity of 50000 pieces of wafers per month.
Jinan Jingheng has formed the mass production lines of Schottky diodes from 0.03 Ampere to 50 Amperes, and has produced hundreds of millions of pieces of full series DIAC and SIDAC from 28-300 volts every month.
Jinan Jingheng also has formed the following mass production: 1.5 billion pieces of IC lead frames, 2 billion pieces of discrete lead frames and 350 million pieces of LED lead frames every year. The production of high bright LED is now on the rails.
To conform with the trend of miniaturization of semiconductor package, Jingheng Group has established one SMD production line with our rich R&D and production experience. ...