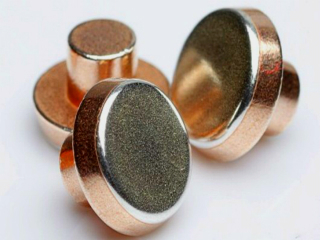 Wujiang Huajun Electrical Alloy Co., Ltd was established in 1992. With over 20 years history specially engaged in researching, developing and manufacturing electrical silver contact and other electric fittings. Our products are widely used in AC electric appliances like relay, breaker, contactor, switches, temperature controllers, timer, fuses, etc.
We have a professional and experienced technical development group. The members in our group are willing to design and manufacture products with both standard and customized specifications.
At present,our products cover a wide range of sizes and regulations. Meanwhile, our high-quality products are very popular with customers. All of our products must be 100% tested to ensure the functionality, reliability, security and durability before shipment. During the past few years, our No. 1 priority has always been "customer service and customer satisfaction".
If you are interested in any of our products, please feel free to contact us for further information. ...