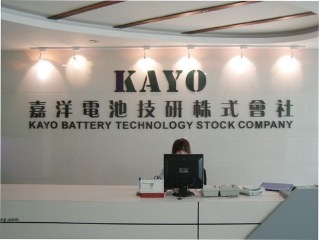 We are a Chinese-Japanese joint venture company, established in 1999, with three production plants in South China, specialized in the production of Li-polymer batteries, Li-ion batteries, LiFePO4 batteries, Ni-MH batteries and Ni-CD batteries. The batteries cover Cylindrical batteries, Flat batteries, button batteries and quadrate batteries, with over 2000 models and a day-by-day output of more than 500,000pcs, and our products have passed UL, CE, PSE, RoHS and UN authentications. We have three production bases in Shenzhen & Guangzhou and following companies, with more than 5,000 employees.
Our products are of Japanese quality at Chinese prices and have been sold far to over 30 countries including Japan, America, Germany and so on. We are also a supplier for some famous brand companies, such as Cooper Lighting, Zebra, etc.
For more information about us please visit our website at http://www.kayobattery.com ...