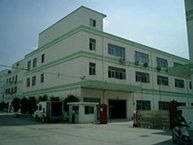 Kingway Industry Co., Ltd. is a professional trading company specialized in electronic products, located in Guangzhou City. We also have a factory. We have 6 years' experience in the export trade around the world. Our company is young and lifeful. With increasing development, our company has become more powerful.
We mainly deal with the wholesale trade of game accessories, repair parts, chips and lenses and other digital products. For game accessories, we can offer over 300 kinds of game accessories, compatible with PS2, PS3, Xbox, Xbox 360, Wii, GBA SP, GBM, PSP and NDSL. For chips, we have Mars, Modbo 4.0, Alladdin, Matrix and Wii key. For lenses, there are KHS-400B/C/R, PVR802w, PSP lens, Wii lens, PS3 lens, Xbox compatible lens and Xbox 360 compatible lens. For other digital products, including MP3, MP4, accessory for iPod Nano/video and all kinds of memory cards and USB disks.
Our products have high quality and very competitive prices. All of our products must pass through stringent inspection before shipment. By virtue of our reliable products, good services and competitive prices, we have enjoyed a high reputation among clients. Possessing good trading reputation, we have established fine and solid trading relationships with many customers. They come from Europe, Southeastern Asia, the Middle East, North America and South America. We can also offer products according to your special requirements.
Our mission is simple: To provide the best products and service to our customers at the lowest price possible. We sincerely hope to establish cooperative relationships with you for mutual benefits. We are looking forward to receiving your inquiries. If you are interested in any of our products, please don't hesitate to contact us! ...