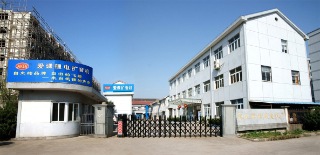 Fenghua Hengshun Telecommunication Factory is a professional private manufacturer of high-tech electronic products, which is located in the south of Ningbo, the internationally renowned tourist port city.
Since 1982, the Company has been in the business of producing telecommunication products and now has 30 years of development history. Beginning in 2000, the Company conducted research and development enterprise transformation that resulted in the independent intellectual property rights of the AKER voice amplifier. Enterprise development also entered the Express Way. As a result the Company now has energetic managers with higher educational level, experienced technical R&D experts with innovative spirit and dedicated workforce. The Company has the specialized talent and knowledge to achieve rejuvenation that keeps the company vibrant, dynamic and competitive in the future. Innovation, creativity and development has become the core belief. The Company's main products are AKER lithium-ion battery pocket amplifiers. The AKER pocket amplifier combines lithium-ion battery technology in a industry first and are acclaimed by the amplifier industry experts. The products are widely used in teaching, coaching, tour guides, presentations, explanations, promotions and entertainment events. Our voice amplifier has passed CE(LVD,EMC), ROHS, TUV and ISO9001:2000 certificates. The Company has now developed and produced more than a dozen models and more than two dozen varieties of amplifier products that meet the needs of many different user groups. The Company has become the Nation's largest R&D enterprise in manufacturing lithium-ion power amplifiers.
The Company, with the conviction that it takes decades to cultivate a stately tree as well as a renowned brand, will carry on the traditional spirit that quality and innovation is the focus of products and creditability and development is the life of enterprise. The Company will maintain the professional commitment to the cause of development and production of voice amplifiers. We are ready and willing to cooperate sincerely with old and new friends at home and abroad, gain mutual trust and mutual assistance for the development of progress for all! ...