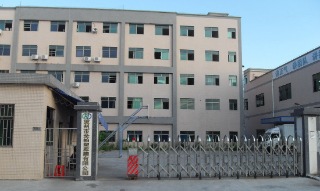 Sinpo New Materials Co., Ltd., which was established in Huizhou of Guangdong province in 2007, is one of the leading suppliers of internationally advanced technical solar cells backsheet. Sinpo owns a number of TPT backsheet and TPE backsheet independent intellectual property rights. With a history of technological leadership and leading-edge products, Sinpo is committed to becoming an enterprise leader in the photovoltaic field.
Sinpo is committed to scientific and technological innovation, engaging a highly qualified team of PhD and product experts to oversea its R&D and manufacturing processes. Sinpo possesses a series of patents in fluorocarbon coating formulations, process and equipment, and proprietary technology that comprise a complete, independent intellectual property system. Sinpo products have passed the test of 5000-hour UV experiments and the test of 4000-hour pairs of double 85 experiments. Through feedback from a network of users, the solar cells backsheet developed by Sinpo has achieved the internationally advanced level.
Sinpo has invested in and introduced equipment with internationally advanced manufacturing and testing performance. Sinpo has demonstrated success in the independent development of solar backsheet.
Sinpo has a large-scale production capacity. Specialization and automation permit an annual production capacity of 5 million square meters, making Sinpo one of the largest leading suppliers of professional solar cells backsheet. The company has established a complete quality system and passed ISO9001 quality system certification. Furthermore, Sinpo products have passed TUV and SGS testing, and are compliant with ROHS requirements.
SinPo strives to be market-oriented to meet its growing customers needs. Sinpo has won the trust of its customers by providing an excellent and innovative product line as well as fast, attentive service throughout the field of solar cells encapsulation.
Sinpo is committed to the philosophy that its ultimate goal is to establish a benchmark enterprise within the industry with good benefits, high customer satisfaction, good treatment of employees and excellent social responsibility. ...