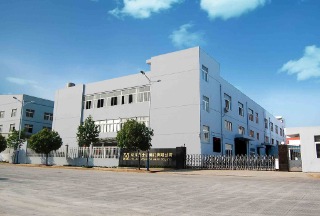 Wonston Provides Right Solutions
Zhejiang Wonston Valve Co., Ltd. is a leading manufacturer of ball valves. Founded in early 1995's as a stainless steel ball valve manufacturer, our company has designed and produced 1, 2, 3-piece flanged ball valves. Wonston is engaged in the following industries: Chemical, Petrochemical, Oil Refinery, Energy, Offshore Drilling, Marine, Pulp and Paper, Pharmaceutical, Biotech, Food and Beverage and others.
Performance and Reliability
In industries where performance, quality and reliability are essential, Wonston ball valves and other products are secure choices. Each valve is manufactured according to strict technical specifications, guaranteeing full customer satisfaction. Having been checked for more than 5 times from beginning to the end, our products ensure 100% high accuracy.
Advanced Design and Flexibility
Research, development and continuous technological advance ensure that Wonston stays in the forefront of the industry. Wonston's expertise in valve design means that our company can supply not only standard valves, but also complex custom-designed valve packages for many applications. As a result of on-going modification and the upgrading of current valve designs, together with the development of new valves, Wonston offers the highest degree of sophisticated products that meet customers' requirements.
Product Availability
With dedication to customer requirements, Wonston's flexible inventory management ensures worldwide supply of high quality products at short lead times. Our highly efficient and modernized production process has resulted in high ability to manufacture products to fill customers' needs, rather than to fill inventories. ...