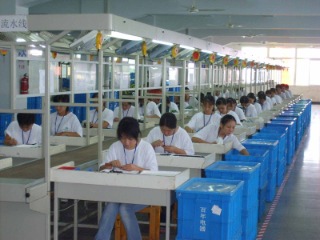 Over the years Ningbo Bainian Electric Appliance Co., Ltd. have been at the forefront of sourcing from China for the buyers and dealers of worldwide. With our initial focus on house using electric items such as Timer Socket, Circuit Breaker, LED Lamp, Portable Lamp, Pets Products, Wooden Products and other small appliance, we developed a concise range that the buyers and dealers were demanding.
Ningbo Bainian Eledtric Appliance Co., Ltd has embarked on a quest to bring to the buyers and dealers a comprehensive range of small accessory. These small Accessories encompass not only the core commodity but small decoration. Our aim is to Provide top quality products and professional services with our souring team for the buyer and dealers; Establish the steady business partner with our suppliers, help them to achieve the maximal benefit!
So what Ningbo Bainian Eledtric Appliance Co., Ltd so different?
With our turnkey approach we ensure that: -
Best cooperation with ISO accredited manufactories ensure that the highest product quality is produced.
Our experienced and knowledgeable account management team is capable of category managing you entire accessories footage.
We can analyze the demanding of market and declare these information to manufactories, Our team will develop new products with our suppliers together.
We have a dedicated QC team, experienced in providing tailor made POS and Marketing solutions.
Tell us your thoughts, Give us your advice, Supply us with your comments, Let's work together! ...