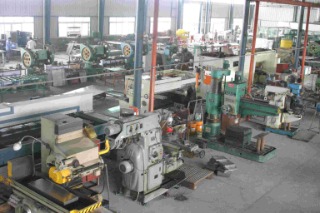 DRAGONFLY SIGNS has comprehensive production capability which well meets the requirement of various clients. Many well-known domestic and international companies has designated DRAGONFLY SIGNS as their retail terminal supplier.
DRAGONFLY SIGNS has been committing to the design and manufacture of injection molding. The integrated production craftsmanship system is capable of undertaking diversified projects, such as 3D modeling, simulation analysis, mold design, injection molding process, NC programming, injection molding, etc.
DRAGONFLY SIGNS has been adhering to the principle of innovation. It dedicates to designing and developing new products. In order to meet the needs of the market, it launches at least more than ten new products per month. Meanwhile, for reducing production cost and enhancing efficiency, the company has successfully integrated mold manufacturing with product processing.
With the newly-introduced environmental protection ABS plating engineering, DRAGONFLY SIGNS has completed the integrity of the high-tech detection system and first-class production equipment. In recent years, through the reform and innovation of the company itself, the company has reached a higher level, no matter on the technical index, environmental protection or production equipment and facilities.
DRAGONFLY SIGNS boasts a bound of professional experts. At the same time the company is introducing large-scale water cutting machines, folding machines and other advanced equipment. And we are looking for new, high-quality raw materials, which greatly ensures the quality of the products. ...