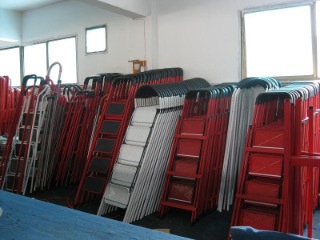 Zhejiang Jiangmei Industry & Trade Co.,Ltd is a privately owned company built on a tradition of integrity and good service. It is located in Yongkang city, which is known for hardware industry in China.
The business was established in 2001 as a manufacturer of construction tools, such as plastering trowels, putty knife, saws and so on. Over the years, we evolved into designing and manufacturing aluminuom ladders, steel ladders and stainless steel ladders.
With a wide range, good quality, reasonable prices and stylish designs, our products are extensively used in house, construction and other industries.
Everyone at Jiangmei is doing their best to make our products the very best! ...