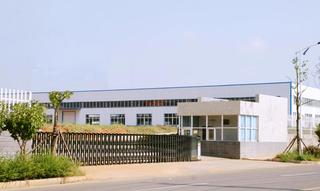 T.H.L Machine Tools Co., Ltd. has a long and varied presence in the automatic machine tool manufacturing area. Mr. Steven Lee started the business in 1985 in Jingzhou City with a surface grinding machine that proved to be durable and popular. Our company continues to supply parts.
Responding to a change in industry trends from in-frame engine overhauling to complete engine rebuilding, we have developed more accurate surfacing machines and have partnered with several other companies to market a complete line of machine equipment.
In 2002, our company invested in a crankshaft grinding company in Jiangxi province to enhance our capability in the engine rebuilding business. In 2004, our company bought an enterprise specialized in honing/boring machines. In 2006, our company made another acquisition of a small lathe production line.
Apart from these synergies, THL has also cooperated with reliable machinery manufacturing corporations to ensure that we are offering the best products. Our machinery has been reliable in the market throughout the years.
Automatic rebuilding machine industry has evolved. To maintain our edge in the market, our engineers continue to upgrade their skills to meet the requirements of clients. We will continue to develop state-of-the-art machinery to satisfy the needs of our clients. ...