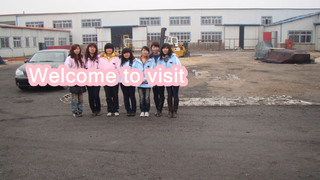 Company Preview
Founded in 1989, we are a professional enterprise engaged in the manufacture of industrial equipment and related products for sheet metal industry. We have developed machineries and production methods to meet customers' increasing demands for profitability and new business opportunities.
Excellent Product Range and Export Markets
Our products are widely used in various construction industries such as color steel construction, highway projects, real estate projects and various public facilities projects. Our pressure-rolling machineries and equipment are exported to Russia, the Czech Republic, Mexico, Kazakhstan, Afghanistan, Iraq, Jordan, Libya, Tanzania, South Africa, Bangladesh, India, the UAE, Yemen and other countries.
Contact Us Today
If you have any special requirement, provide the set design and we will produce it in the shortest possible time in accordance with your program. Contact us today. ...