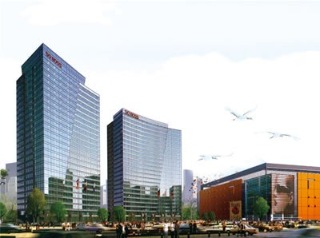 Beijing Double Dragon International Industrial & Mining Machinery Co., Ltd. is a company authorized by the Chinese Foreign Economy and Trade Committee, with independent import and export rights.
As a professional export and import company, our company is the sole agent in overseas market for several manufacturers, such as Changge Chili Processing Machinery Factory, Hangzhou Biomass Boiler Co., Ltd. and Hebi Yuxing Mine Hoist Factory, and they are professional manufacturers in their fields by super quality and the best service.
Our company is engaged in four ranges of machinery:
1. Spice processing machinery, such as chili dryer, chili stem cutter, chili dry washer, chili grinder, coriander and turmeric grinder, etc..
2. Different kinds of boilers, such as wood pellet boiler, straw pellet boiler, rice husk fired boiler, wood dust fired boiler, wood fired boiler and ion exchange resin for boilers.
3. Mine equipments, such as mine hoists, mine winder, mine windlass, mine winch, infrared methane sensor and other kinds of safety detecting devices for coal mines and other mines.
4. Small enrichment machinery, such as tooth picker making line, nail making machine by waste steel wire, skewer(barbecue stick) making line, etc.. ...