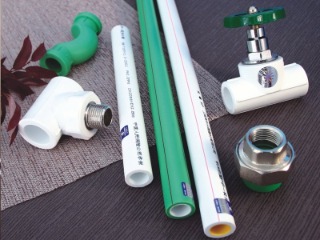 Zhejiang Kuler Pipe Industry Co., Ltd. is located in Shaoxing City. We are a high-tech private enterprise integrating the specialized research, design, manufacture, marketing and service, and our products are widely used in water supply, drainage, sewage, gas, electricity, heating and other fields.
Now our core business includes Plastic Industry and Plumbing Industry, covering PP-R Pipes and Fittings, including Aluminum-PP-R Pipes and Fittings, Aluminum-Plastic Composite Pipes and Fittings, PEX Pipes and Fittings, PE Series, PVC-U Series, Plumbing Fitting series and Valve series, as well as PERT Pipes/floor heating systems.
Our company will focus on "enhancing the quality of life and taking the green road" in the scale production and scientific management and produce truly green building materials so that "Kuler" brand pipe fittings and pipes can maintain good quality. We can continuously push forward brand strategy, make efforts to build brand value and enhance our core competitiveness to develop a vision aiming at world class. We aim to be "the industry pace-maker" and persist in innovation, with our commitment of "this new type of plastic pipe can make contributions to environmental protection".
We are devoted to serving customers and strive to step up our brand image into the whole world. ...