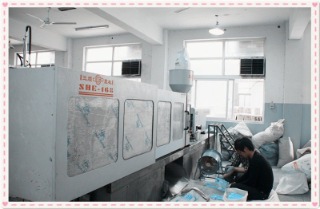 Yangzhou New Lotus Plastic & Daily chemicals Co.,Ltd is a professional manufacturer in hospitality and travel industry which provides customized labeling for more than 20 years. We have built strong and long-term relationships with customers, suppliers, distributors, logistic experts and other partners in our supply chain.
New Lotus was established in 1991 developed from Yangzhou Wuzhou Plastic & Daily Chemicals Factory,after 20 years developing,we can provide a big range of hospitality and travel products, including: Bathroom Accessories, Bedroom Accessories, Personal Cares, Airline products, Cosmetic Accessories etc.New Lotus has extensive manufacturing plants and equipments that comply with international standards. Management term monitors every detail in production and we have gained a reputation for developing one-stop solution in travel and hospitality industry.
Today, New Lotus is concentrating on increasing its integrated production ability in strengthening its R&D, design, sales network and logistics as well as provides varieties of products to enhance its competitiveness. From design,molding,printing,filling and packaging, its capacity is second to none.
New Lotus's goal is to achieve excellence in every part; we believe confidence comes from every individual customer. ...