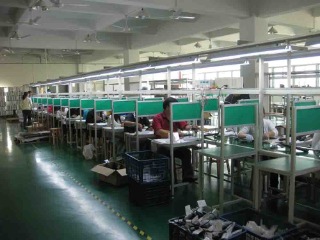 Shenzhen Lady Merry Technology Co.,Ltd. is a professional hair straightener manufacturer specializing in electrical hair care products for both salon and home use. Our product line includes all kinds of ceramic hair straightener, hair dryer and hair curlers.
Our company has obtained ISO9001. We focus on providing customers with high-performance, high quality products as well as advanced technical and business service, while we have been trying to provide the most competitive prices for them. Our customers can enjoy our long term and high quality after-sales service. At present our company has worked with a number of overseas companies on both ODM and OEM. We have achieved fruitful results with them and accumulated much experiences of international trading.
We welcome both domestic and overseas customers to engage in business negotiations with us. We hope to become your trusted and reliable manufacturer in the near future. ...