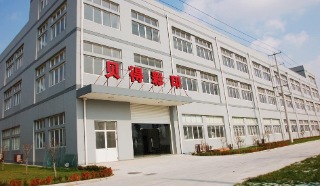 Nantong Better Color Printing Co., Ltd. is a medium-sized printing enterprise combining designing, plate making, printing and post-printing processing. Our company is mainly engaged in printing different kinds of product catalogers, brochures, handbags, boxes, pamphlets as well as costume tags and stickers.
In order to ensure the quality of our products, we have a first class printing production line with Heidelberg offset press, Heidelberg Stahl folding machine, Muller Martini gluing machine, cutting machine, binding machine and additional techniques such as varnishing and laminating, UV and bronzing to satisfy customer's requirement maximally. In addition, we have excellent designs and can make products according to customers' requirements.
Our factory covers an area of 2,200 square meters. With the most advanced printing equipment, skilled technicians, talented design group and complete management system, we provide customers with efficient and professional services.
Since the establishment of our company, we have set up the "Better" principle and have tried to help our business customers to promote company image, public brands and to develop the company's culture. All the efforts enable us to become the long term partner for many famous multinational companies. We have gained good reputation among customers.
At Better, we share the creativity and colors. Our work, communication and life are full of challenges and opportunities. We keep on holding our belief with vision and enthusiasm and integrate our techniques together with advanced equipment and professional service concept into our group to serve our customers wholeheartedly. ...