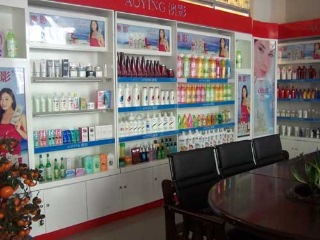 Established in 1999, Guangzhou Duoya Cosmetics Co., Ltd. is a comprehensive enterprise that merges scientific research, product development, manufacture, marketing and service as a whole, We specialize in manufacturing all kinds of cosmetics.
OBSI,LUOS DOCTOR,AOYING,N'OREAL are our main brands, we are handling with all kind of skin care, hair care,shampoo,shower gel,beauty care products, Specifically, the main products including Facial Cream, Eye Cream ,Skin Toner, Body Lotion, Shampoo, Shower Gel, Bath Salt, and Hair Gel, Hair Conditioner Ect., Children Skin Care products as well. Meanwhile, we also supply OEM and ODM service, so as to better fulfill customers' specifications.
We hold our own factory which is located at the feet of Baiyun Mountain of Guangzhou, covering 10,000 square meters. We introduce advanced technology and equipment from abroad, strictly following the international standard to fully improve the quality of our products.
The mission of us is equal and mutual benefit, market-oriented and customer come first. We believe our competitive price; reliable products and best service would make us unique.
Welcome all the clients from all over the world to cooperate with us and we are ready to help all the clients to offer the best products and services. ...