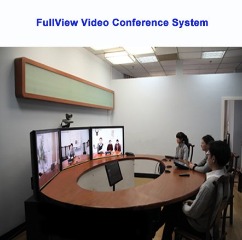 Beijing ECYB Technologies Limited and ECYB Communication Limited (Hong Kong) found at end of 2007, targets to supply manageable and operational carrier class Wi-Fi user AAA controller and billing operation support system, and basing on broadband network, provide VoIP, video conference unified communication solution for small-to-medium operators, and industrial customers.
ECYB mission:
Broadband, Voice and Video IP Integrated Communication Delivered,
Make Your Communication Intelligent, Maximize Your Network Investment
To supply state-of-the-art total solution for operators and industrial customers, ECYB setup partnership with China leading broadband AAA gateway and billing system supplier City Hotspot (short name Dr.com) to supply Wi-Fi user AAA controller and billing system for hotspot service providers, now ECYB is International Business Unit of Dr.com headquarter.
And ECYB setup own R&D team to develop state-of-the-art new generation VoIP access gateway, E1 trunk gateway and GSM/CDMA gateways. Meanwhile, partnership with China Leading unified communication system supplier Ultrapower, to provide VoIP service provider and enterprise customer with total solution.
Basing on ECYB VoIP technology, ECYB is partnership with China leading video conference system supplier AVCON technologies for video conference system solution for enterprise, and implement the integration with VoIP system.
After 5 years market development, now ECYB is servicing to millions of online Wi-Fi, VoIP and video conference users that all over Russia, South-east Asia, Middle East Asia and India. And ECYB has setup local sales and technical service center in Malaysia and Thailand.
For ECYB own VoIP gateways, ECYB supply also OEM/ODM service for big venders all over different countries.
Welcome to contact for direct purchase, or partnership in each territory. ECYB targets to develop business and setup local sales and technical service with partners all over world. ...