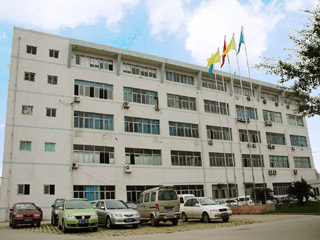 Sichuan Vinew Science & Technology Co.,Ltd. is a high-tech company certified by government. Our main product is LED Mini projector. Sichuan Vinew is also a member of Sichuan Institute of Electronics and Audio Engineering Society of China.
Shenzhen Coolux Science & Technology Co., Ltd is a professional exporter of Digital Video Projetors. It is a subsidiary company of the VINEW Group.
We aim to produce products with high standard of quality, style, technology, and innovation. This is achieved by using only the best raw materials, experienced engineers, and production facilities available on mainland China. Our core activities are currently build on three pillars: OEM manufacturing and sourcing, our own brand in portable projector market in mainland China.
VINEW has focused on projection system development and marketing since it was established. With full competency of resource distributing and controlling in the value added chain, VINEW is the true pioneer in protable projection technology in mainland China.
The extensive product range includes projectors for portable, fixed installation and home theater projectors. Committed to fully serve the business/education, home, mobile/entertainment, VINEW is devoted to make your business more efficient, learning more attractive, and life more enjoyable. ...