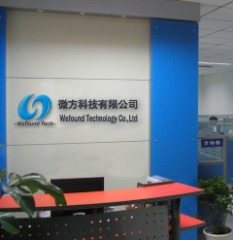 Wefound Technology Co., Limited is engaged in the wholesale business of computers, printer accessories and repair service. We specialize in the sales of laptop motherboards, laptop keyboards with different layouts, LCD Screens, laptop optical drives, laptop cooling fans, laptop AC/DC power adapters, Laptop Batteries, Power Jacks, ac/dc power cables, LCD Covers, LCD Inverters, LCD Hinges, test cards, LCD Connectors / Cables, repair tools (rework stations/re-balling stations/stencils/solder balls), and different types of computer and companion chips such as North Bridge chips, South Bridge chips, VGA chips, NIC chips, and Internet server chips.
Our level of competence is not only limited to the products we sell and support but we pride ourselves with the highest level of customer service, making sure we treat our customers truly and carefully. Our factory-trained technicians can work out challenging problems for brands laptops.
Our goal is to provide the best price on the quality laptop & printer parts and the best service. We pride ourselves on having relationships with good manufacturers, and we are constantly evolving these relationships to get the best possible combination of price and quality. In addition, we provide customized quality-assurance services and payment discounts to our long-term customers, in order to help them achieve maximum profits. Our company also offers logistics, packages and delivery services. Fast and safe delivery methods can be chosen scientifically based on different product combinations to ensure immediate delivery. This gives customers assurance and helps them save time and money. ...