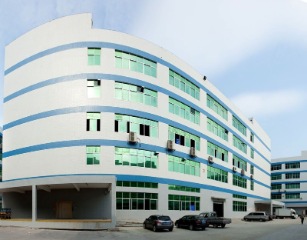 Zhuhai National Resources&Jingjie Imaging Products Co.,Ltd, as a member of INK-TANK Group, is dedicated in supplying imaging products since 1995. With two factories located in Zhuhai-Capital of Printer Consumables, China, INK-TANK can supply a complete range of imaging products such as inkjet cartridges, toner cartridges, refill kits, photo paper etc.
With competitive price and satisfying service, INK-TANK is always your honest partner assisting in market developing.
*Two factories covering 45,000 square meters in Zhuhai city, China
*Managed by ISO14001&ISO9001
* Exquisite R&D team &Rigorous QC staff
*Powerful production capabilities
*6,500,000 compatible ink cartridges
*450,000 toner cartridges
*8 utility patents in mainland China
In order to keep the competitiveness, our research team are always paying close attention to the market change, and accordingly develop the correspondent new items; our management team are carrying out strict quality control through the whole process during production; our logistics team are actively cooperating with shipping agency to help our customers shorten the transportation period and save the shipping cost.
Welcome to contact us. ...