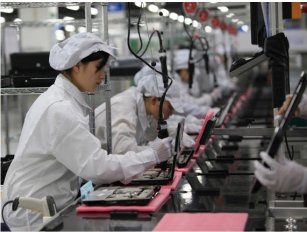 Our company was established in 2001. We have been dedicated to the development of tablet PC motherboards, Windows tablet PCs and MID solutions and become one of the leaders in the tablet PC industry. We provide OEM and ODM services for a number of brand name enterprises throughout the world.
Our headquarters is located in Shenzhen Hi-Tech Industrial Park. With a bright and wide office environment, we have an excellent service team who provides services and support anytime, anywhere via internet, phone and direct meeting. In our R&D department, we have a professional team of engineers who develop products with the newest technology and fashionable design, which assures our competitiveness in the tablet PC industry. We have built long-term strategic partnerships with our suppliers such as Intel, so that we can have original technical support. Our products have CE, RoHS and CCC certificates.
Our production factory has passed ISO9001 Certification and it is located in Nanchang 1st Industrial Park in Bao'an. There are 8 SMT lines, 3 DIP lines, 4 testing lines and 2 packaging lines in our production factory, which offers highly competitive production capacity from motherboards to the whole tablet PC products.
Our Windows tablet PCs are the most affordable personal professional computers to be used effectively and safely in a familiar Windows environment. Keeping up with the latest technology, our Windows tablet PCs are equipped with the most powerful Intel processor and support Windows 7 and Windows 8. Our dual model screen tablet PCs support digitizer pen handwriting and 10 point multi-touch, which allow you to write on tablet PCs just like on paper.
We hope we could become your professional OEM and ODM service provider. ...