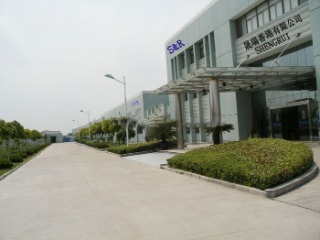 Shengrui Hongkong Technology Co., Ltd was established in 2010 in Shenzhen and HongKong,mainly engaged in laptop parts,including LCD panels, batteries,PC power supply, keyboard, digital products and cell phone parts,etc.
Products are widely used in laptop, LCD TVs, digital camera, cell phone, game machine, digital picture frame, industrial automotive equipment, etc.
We have a dynamic and excellent sales team, "truthfully,sincerely,and credibly" .We work enthusiasticly and carefully, and supply high quality products and best service.
we are supply all kinds of Notebook LCD Panels ,such as:
1. Sony Laptop 2. Hp Compaq 3. Dell 4. Acer 5. Asusop
6. Toshiba 7. Gateway 8. Lenovo/IBM 9. Apple 10. BenQ 11. MSI
LCD panel Brand as: AUO ,LG,Samsung,CHIMEI,CPT,Hannstar,BOE,etc..
These Sizes: 8.9", 10.",10.1", 12.1", 13",13.3", 14.0", 14.1",14.5", 15.0", 15.4", 15.6", 16",16.4",17.0", 17.3",18.4"
These Resolutions: WSVGA, WXGA, WXGA HD, XGA, WXGA+, WXGA++
1024*576, 1024*600,1024*768, 1280*768, 1280*800,1028*854, 1280*1024, 1366*768,1400*900, 1440*900,1400*1050, 1600*900,1600*1200, 1680*1050, 1920*1200.
These Backlight technologies: LED, 1 CCFL, 2 CCFL
Connectors:5pins, 10pins, 20pins, 30pins, 40pins.....
We have our own big warehouse in Hong Kong, there are a large number of inventory most model, We can meet your needs!
Welcome to join us! ...