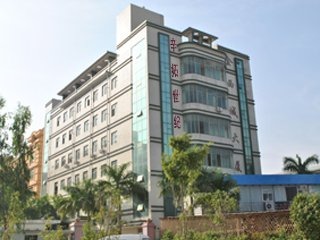 Our company was founded in Mar,2004, specialized in the export of laptop motherboard and other Laptop component,and we also provide laptop repair service. Now we're one of the Leading Wholesales of motherboard in China ,
Our company located in Longgang District. Shenzhen.Gangdong.China.With a long-term management.we have own lots of client for long-term business.and form a Multiple sale methods,Our products has won wide propularity not only in China.but also in many parts of the world.such as India,Iran,Spain,France,Saudi Arabia ,Malaysia and etc
From the time of May,2008 our company dedicated to the oversea's market.and developing the increasing customer. and now there still is a long ,further way to go .
Shenzhen Xintuo Century Technology.Co.LTD are the Distributor of Notebook Accessories with innovation and servicer with high technologic. With the widespread and development of computer.people pay much attention to the computer technology.and increasing accepted by people.As the New result of move technology.it offers more chance for peple to select. For easy take easy use.especially the increasing perfect of its technology.it led to more and more people love laptop
As the company of development Laptop component.we rather layalty to service to all the customers than accent on economic interest so that most of our people could find the cheaper products but also good quality.Shenzhen Xintuo Century Technology.Co.LTD regard those as our aim.on the basic of the abundant fund,strong technical force serve as development backup force.Devote ourselves to the second Laptop component market.it also offer the more chance to the ambition Chinese people.we also hope we could promote the progress of computer career.and let more prople get the benefit from them
.Our shop it's lie in the most advance second laptop parts market: Shenzhen Huaqiang Electronic Plaza,Guangzhou Jinqiao computer center,Shantou Computer center and so on.we're welcome all the client to contact Join us for cooperation.let's make contribution to the development of China laptop component Market ...