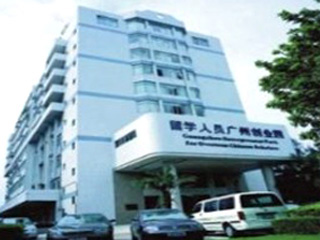 Guangzhou Meike Biotech Co., Ltd, established in 2007, and located in the Guangzhou Economy and Technology Development Zone, is a Guangzhou Science Committee certified high-tech enterprise specializing in R&D, production and sale of ELON and BIOMEIKE branded eco-friendly cleaning products.
MEIKE is committed to using renewable natural resources to develop products that are totally safe for the environment and the human body. Without containing any petro-chemical, VOC or CFC chemicals, the ELON brand BioCleaner developed by MEIKE is completely safe and green while still maintaining its ultra-effective performance. It's not only completely biodegradable and environmental-friendly, but helps to keep people away from the harm of traditional chemical products in our daily work and life helping to safeguard human health and improve the quality of life.
Having received ISO9001:2008 QMS certification by SGS, MEIKE insists on strict quality controls while continuing to bring in advanced technology from its university partners including Sun Yat-Sen University and South China University of Technology. Our products have obtained certifications including MSDS, RoHS, SVHC, etc. by SGS and can pass all kinds of safety, health and eco tests required by our customers.
Our products are widely used to clean and protect camera lens, glasses, screens, whiteboards, leather goods, car interiors, computers, electron digital products, household appliances, office equipment, golf products, furniture and kitchen surfaces and appliances, etc., and is applicable for certain cleaning process used in factories, and other industrial environments.
Based on the principle of mutual benefits and sincere service, MEIKE has committed itself to establishing long-term cooperation with all its partners. Our factory equipment includes full sets of production and processing equipment, a high-purify de-ionized water treatment system, filling and packaging line equipment, and all necessary quality control test instruments Our monthly production capacity of consumer packaged products is up to 1,000,000 sets/boxes and bulk packaging in barrels is more than 300 tons, with more soon as we are currently expanding our manufacturing capabilities.
MEIKE accepts OEM, ODM, and private labeled projects, with plans in place to distribute its own brand ELON products worldwide. We have experience working with internationally known companies including BELKIN, DISNEY, Kimberly-Clark, HP and Z-Line.
With an eye to the future, MEIKE's staff will continue to improve our quality, our service, and takes great pride in supplying ALL NATURAL and HIGH-QUALITY GREEN and SAFE products with the goal to enhance and improve the quality of life for everyone, and safeguard the planet for generations to come. ...