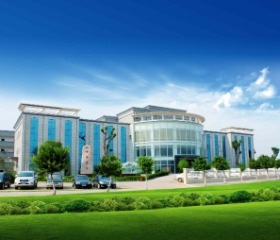 Ganxian Shirui New Material Co., Ltd. (hereinafter referred to as "Shirui") is located in Ganzhou City, which is well known as the "Tungsten Capital of the World". Taking advantage of 26% of world tungsten reserves, Shirui has built into an intergration group company of production, supply and marketing, incorporating exploration, miining, dressing, smelting and fine processing.
Ever since established in 2001, Shirui insists on "benefiting from resources, relying on science and technology, people-oriented nad top with trust" as its business philosophy, and adheres to independent innovation with the "Production, Education & Reserch" connected with the new technology development. By using advanced technology and equipments, Shirui has completed technical innovations of plants of APT, Tungsten Powders, Cemented Carbides and its tools, achieving a rapid transformation from a resource-based enterprise to a high technology deep-processing based enterprise.
At present, Shirui owns egiht orefields with mining right, sex wolfram mines with exploration right and three tungsten-procesing plants with emplyees over 2000. With the capacity of 4000tons of tungsten concerntrates, 6000tons of APT, 5000tons of tungsten oxides, 4000tons tungsten powder(including tungsten carbide powder), 500tons tungsten alloy powder, 500tons WC/TIC powder, 1000tons cemented carbide products, 500tons precision carbide moulds (tools) every year, Shirui has passed the ISO9001:2008 quality management system and ISO 14001:2004 environmental management system certification. All products are well sold in China, USA, Eroupean, Middle East, Japan, Korea and other countries and areas, obtaining a good reputation from domestic and abroad customers.
These years, Shirui obtained a lot of honorary titles, some of which are "Top 100 Eneterprises in Jiangxi", "Top 50 Enterprises in Ganzhou", "Excellent Enterprise", "Large Taxpayer" etc... "Yuanchi" Brand is the 'Famous Trademark in Jiangxi Province", the products of "Yuanchi" brand, such as tungsten powder, tungsten carbide powder are "Famous brand products in Jiangxi Province". ...