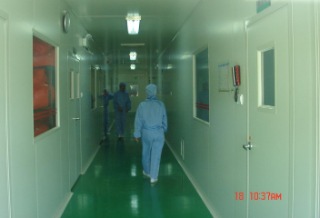 Made in China, your smart choice.
Each year, we are supplying,
- Titanium dioxide rutile, 100,000 metric tons; and
- Hyaluronic acid, 8 metric tons
Occupying more than 13% of global market share!
Guangxi Skywise Trading Co., Ltd. is playing more and more important role in supply chain management of chemical products in global market. Thanks to our abundant local natural resources, competitive labor forces, total quality management and continuous investments in R&D, our products are attracting more and more attentions of overseas buyers.
Established in 2005, our head office locates in Nanning, a vital city of China-ASEAN Free Trade Zone. With Beibu Gulf on the south, it is convenient to handle seaworthy cargos through Fangcheng Seaport (140km), Qinzhou Seaport (120km) or Beihai Seaport (220km), and air cargo can be delivered on flights departing from Nanning International Airport.
Our team has years of experiences in international trade. All our efforts have been made in optimal allocation of resources (purchase, logistics, storage, distribution as well as finance), which greatly cuts down the cost in supply chain, and has helped our clientele enhance their local market shares.
Now we have customers in Asia, Europe, America, etc. including Johnson & Johnson, Asahi Kasei Chemicals Corporation,Louisiana Chemical Equipment Co. LP, MECS Far East Ltd., GE Water & Process Technologies Italy s.r.l. s.u.
With an ethics of customer focus, we are ready to help our clientele achieve better business performance, and are looking forward to be your win-win business partner. ...