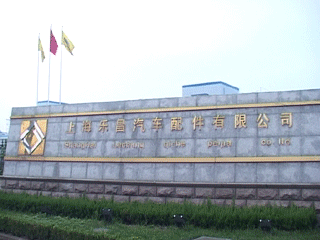 LECHANG have started into sealing field since 1991.with nearly 20 years development,we've explored more than 800 kinds of cylinder head gaskets, 300 kinds of gasket sets and various rubber seal components including oil seals, valve stem seals, o-rings ,valve cover gaskets and crankshaft oil seal, etc.
We invest much on new equipments and moulds every year for new fashionable gaskets because we must always lead the time. We have most advanced equipments and test machines, hard-working teams and professional technicians,. We have passed ISO9001 and TS 16949:2002 quality control system and SPC & MSC quality control methods are strict practiced from raw material to final products so that we can control products quality.
Our goal is to supply uniqueness service, quality products and punctual delivery to customers. For achieving the objective, we have established four relative companies involving sealing components and frictional products ------Shanghai Lechang Auto Parts Co.,Ltd, Daishan County United Auto Parts Co.,Ltd. and Zhoushan Fuqin Marine Sealing Components Co.,Ltd manufacture sealing components and Shanghai Lefeng Locomotive Friction Material Co.,Ltd-----manufacture brake pads and shoes. We will integrate 4 companies to be a Corporation to supply better service and comprehensive products.
Today LECHANG gaskets are used securely in our domestic and international markets.Our products are all over the world,and the brand has good influence in the world.We will always lead the fashion of Chinese sealing area and supply quality products to our customers, we are also looking forward to receiving constructive suggestions from you!
a ...