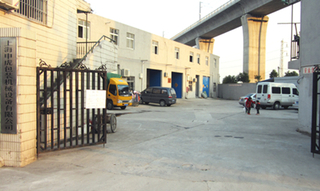 Profile
Incorporated in the year 2008, Shanghai Shenhu Packaging Machinery Equipment Co.,Ldt is one of a leading manufacturer and exporter with a wide range of precision machineries. Our range of products includes semi / fully automatic tube filling sealing machines, liquid filling machine, food packing machine, carton machine, vacuum packing machine, cappers etc. Our company has achieved notable growth and has become a progressive supplier of new generation packaging machines in China. Steered by a futuristic vision, we invest judiciously in building resources and execute day to day business operations with higher level of professionalism and efficiency.
We are a market savvy company, with a customeroriented quality deliverance approach that guides us to provide customized packaging machinery for specific packaging processes. Our prime focus is to create maximum utility and offer value for money to our customers. Hence, we make every effort to understand client's business and accordingly procure machines that meet their specific requirement to the fullest. Our prime motive is to play a crucial role in assisting clients to expand their business profits.
Combining years of experience, we have made a strong presence in domestic market. In our endeavor to achieve complete customer satisfaction, we offer our clients products and services of quality that is second to none in the industry.
Industries We Serve
Owing to our years of trading expertise, in depth technical understanding and customer conscious approach, we have been catering to buyers from different industries. Our machines meet the packaging requirement of industries such asPharmaceuticalCosmeticsFMCGChemicalsStationeryProcessed FoodPrinting & Publishing unitsAgro Products
Quality
We are a quality concerned company with a sole objective to deliver best packaging machinery. All machines offered by us are manufactured by companies of international repute. These are quality certified manufacturing units, which follow industry defined standards in product engineering. Thus, the different types of packaging machines offered by us are in accordance with international standards of functionality and reliability. The machines are supplied to clients along with the warranty papers and operational and maintenance manuals. We ensure to deliver machines in absolute factory condition.
After Sale Service
In order to keep our machines working smoothly, we offer timely after sales services. For our after sales services, we have a team of servicing engineers and experts. Our effective and prompt after sales service keeps our machines working effectively for longer duration.
Why Us
Some of the prime advantages that we have in the industry are Wide range of product catering to various industriesModernized infrastructure equipped with state of the art machineryRegular improvement in our product rangeHigh end client satisfactionQualified and well trained team of workforceWidespread client are all over the world ...