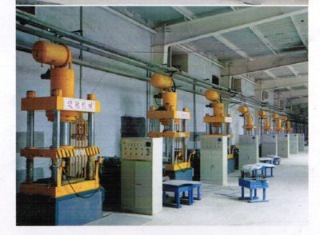 Zibo Saina Industrial Ceramics Co., Ltd. is a company specialized in the development, design, manufacture and supply of high-tech ceramic products for industrial applications. Saina specializes in the manufacture of wear protection products, grinding media products, liners and engineering ceramics catering to the critical and demanding applications in Ceramic Tile, Non-Ferrous product, Steel, Power Generation, Cement, Chemical, spaceflight, military and Mineral & Ore Process industries.
Our company has six major series of products, including hundreds of varieties, mainly including alumina balls, lining bricks, wear-resistant ceramic microspheres, over-sized HIP tubes, high purity chemical packing materials, ceramic valve cores and ceramic structural parts. Our products have such characteristics as high temperature resistance, abrasion resistance, corrosion resistance and high hardness.
In addition to being a leading supplier of industrial ceramics in the China's market, Saina has customers in Australia, Korea, North America, Southeast Asia, South Africa and Europe. We are looking forward to establishing relationship with you in the near future. ...