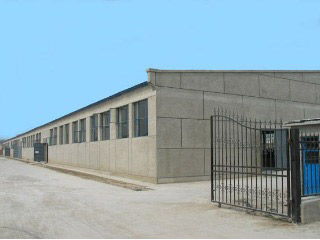 Beijing Sino-Horizon Technology Development Co., Ltd. is a top high-tech enterprise specializing in waterscape fountain.
Our company has professionals in all music fountain markets, residential and commercial real estate development, property management, hotel and high-end serviced residence management as well as vacation ownership. Since our company has developed some of the most highly recognized and successful real estate projects in the entire metropolitan area of Beijing, Xi'an, and Shenzhen, we have actively expanded market to overseas regions.
Company's main force:
*Famous experts: our company is composed of experts leaded by Mr. Zhong Zhenming and other professionals in waterscape:
General Manager Mr. Zhong Zhenming who comes from Automatization Research Institute of China Science Academy, enjoys the special subsidy granted by China State Department and owns more than ten patents. He has organized or involved in many famous and the greatest waterscape fountain project designs in China and is also appointed by China Waterscape Professional Committee as Vice Director.
Designer Mr. Sun Bincheng, with master's degree, is especially good at the innovation of water scene design & water treatment science, and also has been appointed by China Water Community as Senior Specialist and Lecturer.
Designer Mr. Zou Tongchun, a professor and senior engineer who specializes in Hydrodynamics and Mechanism Design, is the main designer of patents such as fog screen technology, submarine water treatment equipment, bidirectional radial swing, and rolling fountain.
Designer Miss Han Ping, with the title of Canadian invited scholar and a member of Automatization Research Institute of China Science Academy, is an expert in electronics circuitry.
*Innovation:
For the first time in China, our experts have designed and developed the following products with modern designs:
1. Circle-running fountains with solenoid valves;
2. Motional peacock's tail-shaped fountains (patented);
3. Radial swing digital control nozzles (patented);
4. Circle-running fountains with over 3,500 solenoid valves;
Moreover, for the first time in China, we introduced luminous fountains and pulse jumping fountains to China.
*Creative designs:
Experts from our company are main roles in famous waterscape projects as follows:
1. Fountain for Golden Water River in Tiananmen Square of Beijing City
2. Fountain for Silver River Square of Baotou City
3. Fountain for Wide Goose Square in Xi'an City
4. Fountain for Fashion Square in Tianjin City
5. Fountain for Xigu Park in Tianjin City
6. Fountain for Eastern Lake Park in Jiangmen City
7. Fountain Pentagon Square in Shanghai City
*Credit:
Integrity, devotion, innovation & quality are the cores of our enterprise culture. Serving customers with heart and soul and being sincere to customers, suppliers and any other business partners are the basic requirements to our staff members. ...