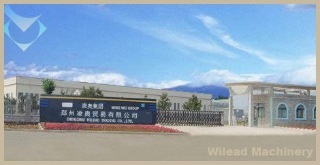 Zhengzhou Wilead Trading Co., Ltd. the branch of Wilead Group, was found in 2008.
We are professional manufacturer and exporter on food processing machines and related machinery.
We provide high quality machinery products and service based on advanced technology, excellent service, and wonderful customer experience.
Our products are based on environment protection. The company responds positively to the requirements on environment protection, which is also in accordance with our governments policy on "low energy consumption, high efficiency".
Our equipments are widely appreciated by our customers with our best quality, advanced technology, wide adaptability, environmental protection, and high efficiency in low energy consumption.
We have already established mutual benefit business relationship more than one hundred countries from North America, East Europe, Middle East and etc.
Zhengzhou Wilead Trading Co., Ltd. always provide our customers the highest quality products with strict quality control system, the most competitive prices with advanced supply chain, and excellent service with well equipped after-sale service system.
Our success depends on our customer's success.
Principles: We offer quality products and services by always keeping Wilead's values.
Integrity: integrity is our foundation.
Customers: We support our customers by creating values through innovative product and service solutions.
Excellence: We relentlessly pursue excellence in everything we do.
People: We work in an inclusive environment that embraces change, new ideas, individual respect and equal opportunity to succeed.
Accountability: in teams of our behaviors, actions and results.
Values drive everything we do.
We live on our Values and measure our success by the success of our customers, communities and people. ...