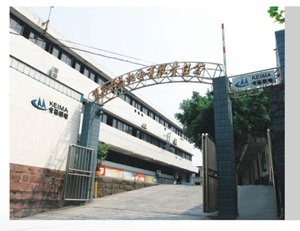 Our company was established in January, 2001. Our company is located in the famous JIA LING Industrial Park, near the beautiful JIA LING RIVER. Our company is one of the most famous & professional Carburetor manufacturers which are specialized in the design, production and sale of carburetors and service support.
We have factories covering more than 12,000 square meters, with 400 specialized workers for assembling lines, and over 50 professional program technicians supporting the design, testing and production processes. What is more, we also own more than 200 sets of professional JP Brother Centre equipment, CITIZEN numerical control machines, etc. Now we are capable to supply an annual output of 3,000,000 carburetors from 50cc to 250cc, applying to different types of motorcycles.
As one of the long-established companies of Carburetors, we started this business in 1979. Since 1991, we have established a cooperative relationship with famous Carburetor manufacturer - KEIHIN JP for importing technology and absorbing their advanced experience. With those years' deep developing, we develop and become one of the most important Carburetors suppliers in China.
To supply customers with better products, we also have a plan of building a new workshop with 70,000 square meters in BISHAN New Industrial Zone, with the capability of supplying more than 8,000,000 sets each year. With the great goal of being the leading one among Carburetor manufacturers in China, we will keep on the progress of developing higher quality carburetors in the future.
Meanwhile, our company owns the top-grade testing equipment for production. We have obtained ISO9001, ISO14001 and CCC certificates, which ensures us to cooperate with those famous motorcycle manufacturers like JIALING, LIFAN, ZONGSHEN, LONGXIN, YINXIANG, BASHN, SHINERAY, etc. Our KEIMA Carburetors have been exported to customers around the world.
...