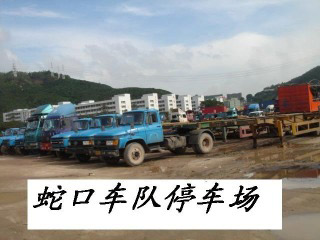 Fareast Int'l Logistics Holding Ltd. is a shipping agent which is legally registered and acknowledged by China Customs by China Transportation Department. At the same time, our company is a registered member of Federal Maritime Commission, specializing in international shipping transportation and value-added service for import and export of LCL and FCL.
Since established in 1998, we have been dedicated in introducing advanced management system, steadily developing and continuously expanding. Based in Shenzhen, we have set up new branches in Hong Kong. We also have our own inland transportation department and warehousing department. Throughout the worldwide agent network, based on the cooperation with well-known shipping companies, we have possessed over sixty direct ports, with average of one or more round-trip vessels sailing schedule weekly. Up to today, Fareast Int'l Logistics Holding Ltd. has developed into a professional, net-worked and modern logistics enterprise, providing customers with safe, swift and convenient groupage, customs clearance, transfer customs, warehousing, inland transportation, acting for cargo declaration and inspection and other services.
Till now, resulting from our professional focus, our company has outstanding employees of nearly two hundred working on various positions. By virtue of ten years' experience of the maritime business operation and good reputation, as well as in Shenzhen market, we have formed the well-known LCL brand in Guangdong. Excellence comes from concentration. Our company will continue to make further and better cooperation with customers, services providers, establishing excellent brand of Chinese shipping service.
Our services at Logistics Cargo Handling Service:
-Cargo Trucks - Container
-Haulage and Handling Equipment and Services
-Customs Agent - Exports
-Forklifts - Freight
-Forwarding - Imports - Incoterms (FOB, CIF, DDP)
-Planning - Logistics Planning - Shipping Agent
-Supply Chain Management - Trade Finance
-Transport Agent - Warehousing ...