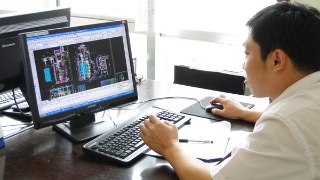 For decades, our company has been a leading provider of processing & packaging solutions for food, pharmaceutical and cosmetic applications. We focus on high quality standards and breakthrough innovations to guarantee the efficiency and reliability of our products. Based our strategy of "customer-oriented", we work for and with our customers to install and operate equipment correctly and efficiently, reducing production costs, ensuring their product value-added ratio and reaching the markets on time.
Product Summary:
1) Primary Packaging Machinery & Accessories:
a) Vertical Sachet FFS Machines
b) Vertical Pouch/Bag FFS Machines
c) Flow Wrapping Machines
d) Horizontal Sachet FFS Machines
e) Pouch/Bag Open/Fill/Seal Machines
f) Blister Packaging Machines
g) Auger Fillers & Elevators
h) Multihead Scales
i) Checkweighers
2) Secondary Packaging Machinery:
a) Carton Packaging Machines
b) Case Erectors & Sealers ...