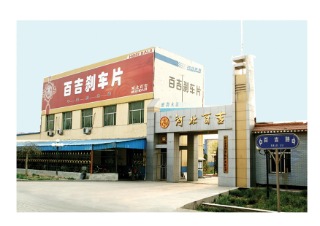 Hebei Baiji Auto Parts Co., Ltd. is a professional manufacturer and exporter of auto parts and friction materials. Established in 1989, our company has employed over 200 staff members.
Since the implementation of ISO9001 system in 2000, we have become a member of China Friction and Sealing Material Association. Our company mainly produces heavy duty brake linings, gaskets, and plastic and rubber products. These products are exported to many countries and regions including Southeast Asia, the Middle East and North America.
Owing to a perfect inspection system and stable product quality, we enjoy a good reputation among customers. Our friction materials show good performance. For sensitive brakes, our products are with steady friction coefficient, durability and high temperature resistance, without noises. Our products are manufactured according to ISO9001, American SAEJ661A and Japanese JISD4411-95 standards.
We will constantly provide customers with satisfying products and service, due to high quality and efficient management.
...