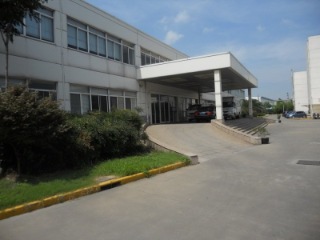 Shanghai Ulon Trading Co., Ltd is located in Shanghai city, China. We are specializing in:
1. Auto parts: air filter, auto interior and exterior accessories, modifications, cylinder head, tyre valve, automobile parts and other series.
2. Motorcycle parts: engine parts, body parts, plastic parts, electronic parts, racing parts, the full range of parts for motorcycles.
3. Household products: ceramic cups, plate, bowl, meat slicers, laundry basket, waste bin etc
Because of good quality, competitive prices, on-time shipment and customer first focus, our products export to Europe, South and North America, Africa and so on. Please feel free to contact with us if you are interested in any of our products.
Our QUALITY & SERVICE guarantee:
1. All items are guaranteed to be exactly and consistently the quality of the samples provided.
2. Shipment on time.
3. Products will be replaced in first year upon receipt of your claim about product quality, and spare parts are supplied continuously at cost price.
4. Recommend successively new items made in China to our clients.
5. OEM service according to client's requirement
"Honesty, Quality,Service"is our guide line. The quality control department is the key department to our company directly under general mananger's leading.Complying with the professional standards, we inspect every product strictly. Our quality control staff all have more then 10 years of experience. We are sure to provide the qualified products. ...