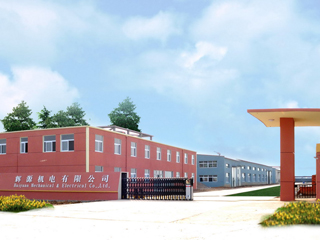 Anhui Huiyuan Mechanical & Electrical Co., Ltd. is located in Huaiyuan Economic Development Zone, Anhui, China. Our factory covers an area of 33000sqm, including floor space of 17000sqm, with 220 staff members. Our company is only 180 kilometers away from Nanjing Lukou Airport, 5km away for exit of Hexu Expressway and Ningluo Expressway. Bengbu Railway Station, which connects Beijing and Shanghai by high-speed railroad, is just 15km away from our company. So it is very easy for us to transport our goods to seaport or airport, and convenient for our clients to visit our factory.
Our company mainly produces machine tools, automotive maintenance equipment and tools, including HY-58 labor saving wrenches which can assemble and disassemble tires of heavy trucks, HY-68 labor saving wrenches/sockets, HY-16 labor saving wrenches for small-sized vehicles, HY-1-inch pneumatic wrenches, HY-1/2 pneumatic wrenches, HY-2T electric jacks, electronic CNC lathes, CK-630 and CK-632 type machines.
Our company possesses heat treatment production line, machining production line and precise casting production line of high standard design. Furthermore, we have a skillful engineering team. Based on these advantages, we can absolutely offer very high quality products and service. That's why our products can be sold well in domestic market during past ten years.
We have started our international trade since 2003, establishing long-term cooperative relationship with professional international trade corporations. It is convenient for our foreign clients to purchase form us and arrange export directly. During the past 2 years, our products and service are accepted well by our clients. Our products have been sold to Africa, Southeast Asia, Australia, North America, New Zealand and Russia. We believe that our customers' satisfaction is our success and happiness.
Thank you for purchasing our products. We welcome more friends to know our products and visit our company. Please visit our website to find out more detailed information you need. ...