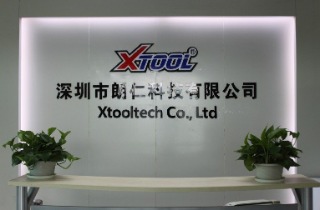 Our company is a high and new technology factory which professionally engages in the R&D of vehicle scanners, including all kinds of code readers and professional vehicle diagnostic tools. The R&D team is composed of dozens of engineers, who are not only keeping R&D new hardware and software, but also supporting update of the existing products ASAP!
PS2 Heavy duty scanner is a major product researched and developed by our company, with features of large size, true-color, touching screen and streamline appearance. The capability of the built-in highly processing chip could reach 400MHZ, much more superior compared with the common used ARM7 chip, and the chip can guarantee the accuracy and real-time function, thereby customers can operate it more intuitively and easily.
In the compatible aspect of data agreement, PS2 comprehensively supports all protocols and all modes for the OBD II. The built-in CAN BUS chip supports all CAN BUS agreements. The forward-looking design meets automobile main-line examination not only for the present but also for the future, just in need of updating the drivers of diagnostic modules via Internet. It has been reduced the equipped adapters as to the formidable compatibility, which makes users more convenient and easier to use.
The servicemen can sit in the office to carry on the functional test via wireless communication. The VAG connectors could meet the various requests from customers. All test procedures place on a high-capacity SD card which facilitates the updating procedure. The multi-language edition will satisfy the customers' demands from different areas around the world.
Mini PS2 automotive diagnostic tool is another set of equipment designed by us with effective cost, specifically developed for small car repair shops and some automobile factories. It has beautiful Streamline profile and is easy to carry; It can be operated simply and run with high speed; it supports all OBDII protocols and all OBDII modes; and with built-in CAN BUS chip, it can support all CAN BUS protocols. Furthermore, the test functions could be customized according to customers' requirements. The testing function is very comprehensive.
PS701 is the newest tool R&D by us recently, with beautiful Streamline Design and powerful function, and can diagnose all Japanese cars, such as: TOYOTA, for HONDA, MISUBISHI, SUBARU, SUZUKI, KIA and NISSAN. It can be comparable to the original equipment, and can test all electronic control systems, with some special functions such as doing matching keys. It can support Chinese and English languages!
PS150 is specially designed to reset oil service lights, oil inspection lights, service mileage, service intervals and airbags on most major Asian, American and European vehicles.
PS100 works on all 1996's and newer cars & light trucks that are OBD II compliant (including the VPW, PWM, ISO, KWP 2000 and CAN protocols).
VAG401 Vag Code Scanner can work on VW, AUDI, SEAT and SKODA. With its smart appearance and powerful function, it can be conveniently used and can be run detachedly without PC. ...