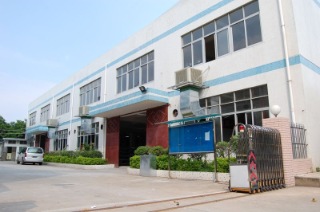 We are a manufacturer of automotive rubber parts. Our main products include CV joint boots, steering rack pinion boots and shock absorber boots. Till now, we have developed over 1,000 items of rubber boots for Japanese, Korean, European and American cars. In China, our boots are sold to over 10 C.V. joint factories. We not only supply our boots to the aftermarket but also to the OE market along with CV joints, which are sold to car makers. With more than 20 years' experience in rubber compounding, we can help our customers design suitable rubber formulation to meet their requirement either for the OE market or aftermarket.
Our factory is located in Jiangmen City, Guangdong Province, China. It is close to Hong Kong, Shenzhen and Guangzhou, so it is very convenient for us to arrange shipment. With a warehouse of 3,500 square meters with a production capacity of over 500,000pcs of boots per month, we are able to deliver goods to our customers in a very short time.
At present, our boots are well received by our customers for good quality and reasonable price. With the hard work of all of our staff and the trust from our customers, we continually develop other rubber products for industrial use and automotive use. ...