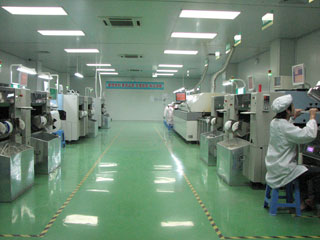 Shenzhen Aoedi Technology Co., Ltd. (AOEDI) was established in 2001. Our company is a modern high-tech enterprise which specializes in the research and development of digital products such as car MP3 player, fm transmitter, car DVR, bicycle mobile phone charger,and so on.
Since foundation, AOEDI has developed quickly in these years based on profession, innovation and efficiency. Relying on a professional research team, we have a high starting point of technology development and product promotion with accurate market localization and strong innovation. Our company continues to keep a strong development momentum and lead the development direction of car MP3 player.
AOEDI is located in Bao'an District, Shenzhen. We staff 35 classic technicians, development employees, 600 workers, and have 16 SMT and 10 product lines with a plant covering 2000 square meters.
Strictly following ISO9000 National Standard, we have established a standard system of quality control and quality assurance. High quality products and classic after-sales services make us receive generally recognize from customers. About 80 percent of our products are exported to American and European markets
"Development on science &technology, create brand with good quality" is our eternal principle. With the combined efforts of all staff members, AOEDI can go from strength to strength and become the leader in car digital business. . ...