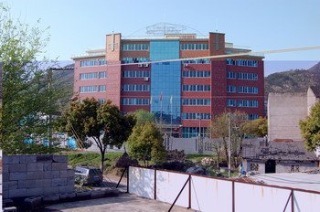 Taizhou Best Auto Accessories Co., Ltd. is an export-oriented enterprise with beautiful environment and convenient transportation. Our company always insists in line with the aim of "sincere, normal, high-efficient, innovation" based on management policy to meet customers' needs in the world. Our employees are making painstaking efforts to strive. Consequently, our scale is expanding constantly and the achievement soars year by year.
We have self-management exportation qualification that our products are AA level. Our main products include sun shades, electronic massage seat cushions, car seat cushions, car seat covers, light reflecting safe clothing and other auto accessories. The models reach 1,000 kinds. Our products are well sold in five continents of the world and enjoy higher popularity and fine reputation in the international automobile accessories industry.
Our company participates in the Export Commodities Fair which is holding in Guangzhou every year. Meanwhile, we participate in the large-scale international automobile articles exhibition fair held both at home and abroad actively. Accompanying exploiting market boldly and participating in the international competition actively, we have established steady relationships with distributors of various countries. Meanwhile, our company attaches great importance to the development of new products.
We are looking forward to building long-term and cooperative relationships with domestic and oversea customers to realize a splendid future. Please feel free to contact us for further information. ...