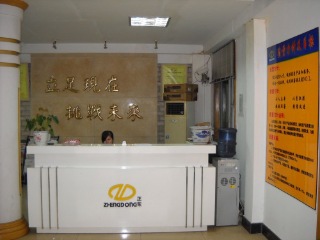 Located in Rui'an City, Zhejiang Province, the auto&motorcycle part capital of China, we are one of the largest and professional manufacturers of motorcycle locks, auto lamps and lanterns in China. We can produce 5,000,000 lock sets and 40,000 car lamps annually.
Having established an R&D center, our products are controlled by strict inspection machines. Our product's life is more than 50,000 operation times, and the key's resembled rate is less than 0.1%. Due to our high product quality, many of our locks have been insured by the People's Insurance Company of China, and we have attained ISO9002 certification for our manufacturing systems. Furthermore, our auto lamps and lanterns are suitable for all types of mini cars authorized by the Chinese Motorcycle Association.
We are now taking one third of the domestic market in supplying locks for Jialing, Qingqi, Shineray, Lifan, Longxin, Zhongshen, Maikete, Qianjing, sundiro,jiant,jianshe,qingqi&peugeot,guangzhou wuyang korea daelim,pakistan suzuki and other assemblers. We currently also have models suitable for Honda, Yamaha, Suzuki and Kymco motorcycles and other 300 famous types. In addition, we have also exported various items to clients in Europe, Southeast Asia, and the Middle East.
We look forward to cooperate with your company for mutual benefits and success. We welcome you to visit our company for effective discussion. ...