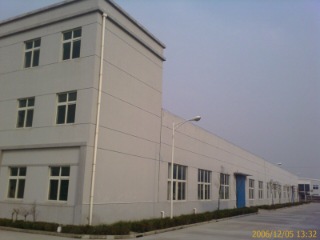 Our company has twenty years' experience in the production of engine accessories and rubber seals and has a comprehensive set of technical solutions. Dedicated to the development and research in engine parts and rubber seals, we are a professional OEM company that provides customers with a full range of sealing products. Our company has adopted all kinds of imported materials from the United States Dow Elastomer Corporation, Dow Corning Corporation and Nippon Zeon Corporation, and can make products for different areas and climates according to the specific requirements of customers.
We have high-precision computer controlled machining centers (CNC), high-precision surface grinding machines, and CAD / CAM computer-aided design systems, and have a number of high-quality mold designers. From the imported materials to the diversified rubber exported products, the process of production is strictly followed under 5Q Management System. Each production process has been closely controlled. Advanced production equipment and modern production management are the protection of high-quality products. In order to satisfy the requirements of domestic and foreign markets, we invested in Shanghai Ming Yi Plastic Products Co., Ltd. in Fenxian District in 2008. Consulted by Taiwan's senior management experts and guided by the ideology of "quality is the lifeblood of business", our company has received wide recognitions and supports of customers through continuous improvement and innovation.
Our company passed the ISO9002 quality system certification, and obtained NSF certificate issued by the U.S. Food &Health Authority, ACS certificate issued by French drinking water sector, WRC certificate issued by the United Kingdom Water Research Center, and FDA certificate issued by the U.S. Food and Drug Administration, the U.S. fire retardant UL certificate, and the French Association Bell TS16949 standard automotive safety system certificate. We have got KTW, RoHS and SGS certificates. Our company has more than 3000 material formulations and 20,000 kinds of sealing components. The basic products are O-Rings, X-Rings, V-Rings, R-Rings, Y-Rings, U-Rings, Oil Seals (TC / TB / SB / SC / VB / VC seals, V-oil seals, J-type seals, DKB steel oil seals and PTFE oil seals), PU oil seals (UHS, DHS and UNS), hydraulic cylinder series (KDAS combination of a compact rings, kale rings, Frost closures and guide tapes), rubber tapes (solid tapes, foam tapes, composite tapes and flame-retardant adhesive tapes), rubber balls, rubber flat washers, rubber Circles, Gaskets, engine parts and accessories (anti-press kits, shock absorber covers, rubber floor mats and fuel tank washers), compression molds and extrusion products. In the harsh environment, we play an outstanding role in the semiconductor industry, chemical treatment process, automobile industry, aerospace machinery, petroleum industry, pharmaceutical industry, electronic products, solvent equipment, nuclear industry, aerospace machinery and water and electricity equipment. ...