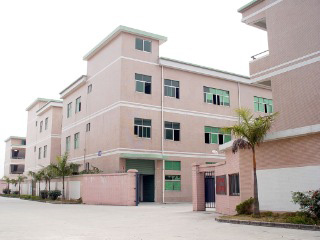 Dongguan Yixin Sports Goods Co., Ltd. is an excellent enterprise that mainly manufactures slicing & laminating materials, such as foaming rubber neoprene, SBR, CR (Popular name diving material) as well as all kinds of other neoprene products.
Although we are the indirect suppliers of the big retailers, such as Wal-Mart and Tesco, we still set the pace of the world. Our company adheres to the business philosophy of "quality-oriented, giving priority to efficiency, continuous improvement, mutual benefits and win-win results". We have won a large number of customers' support and recognition with our excellent technical quality, rigorous work attitude and good after-sales service!
Our products are exported to North America, Europe and Australia, and we also set our goal to enter into the Middle East, South Asia and Africa.
Trust us, if you want to be successful more easily.
We are manufacturing:
A. Raw materials:
1. Unprocessed foamy rubber sheets including neoprene, SBR, and CR (diving material)
2. Slicing & laminating sheets such as neoprene, SBR, and CR (diving material)
3. Foaming rubber of neoprene, SBR, and CR (diving material) for shoes and bags
B. Finished products:
1. Aquatic sports articles: (swimming gloves, diving gloves, diving suits, surfing suits, rash guards, swimming caps, and diving shoes)
2. Beach entertainment series: (basketball, football, volleyball, rugby, frisbee, and baseball gloves)
3. Protective sports support series: (For protecting the knee, wrist, elbow, ankle, thigh and shoulder)
4 Can & bottle coolers: (Holding cans and bottles of pop, wine and other soft drink bottles, distilled water bottles, perfume bottles, and medicine liquid bottles)
5. Slimming series: (Fitting clothes, waist belts, health care belts, hip pants, and slimming shorts)
6. Golf clubs: (Golf head covers, ball pole covers, ball covers and bags)
7 Weights of Sandbags (weight supports for wrist and ankle, vest wearing, and gloves)
8. Sports leisure bags: (Backpacks, traveling bags, laptop bags, cd cases, eyeglasses bags, and cell phone cases) ...