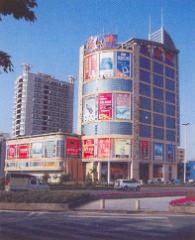 DAASUN GROUP has more than 28 years international trade experience.
4 major business Divisions:
PU & PVC ARTIFICIAL LEATHER DIVISION
OXFORD LEATHER DIVISION
ZIPPER DIVISION
STOCK DIVISION
Look for worldwide Sales Agent.
First Phase:Shoe Material Professional Exhibition
Daasun Enterprise Co.,Ltd. was founded in 1982,Taipei,Taiwan. In early stages,the Artificial Leather product is Daasun major export item.And is the first one who sold in large number of Taiwan leatherette stock to Syria by annual turnover of one million U.S. dollars rapidly to the year of 1988's 10 million U.S. dollars with company personnel from 3 to 15.
For the business kept on expanding with intense market competition,Daasun set up Leatherette Later-Section Processing Plant in 1989 to enhance the added value of Artificial Leather.Base on the highest principle of "Sincerity! Mutual benefit!" with customers,Daasun has expanded from one agent in one Country to a number of agents in various Country/Region during that period.
Starting from the year of 1985,China have changed their policy and opened their market, thus,Daasun has anticipated China should become the greatest manufacturer in the world and determined to set up a China Office in 1996. In addition,Daasun have invested a number of most advantage products'manufacturing plant,access to controlled sovereignty as a stockholder for export.
Thanks to 27-year unremitting efforts,Daasun is now developed 4 major product Divisions,instead of single item's PVC,PU leather in early days:
1. PU & PVC ARTIFICIAL LEATHER DIVISION:
Covering Micro-fiber leather,leather for Trademark,Bag,shoes,furniture,garment,
ball,car cushion....etc.
2. OXFORD LEATHER DIVISION:
Cloth for bag,Oxford,Tarps,Tents with specification of TAFFETA 150T-230T;150D-1680D....etc.; and,other fabrics,e.g. PVC with coating backing,TPE,TPU,PE,PU,Base.... etc.
3. ZIPPER DIVISION:
Zipper with material such as Nylon,Steel,Metal,invisible,ABS,any kind of zipper by Roll and all kind of slider.
4. STOCK DIVISION:
Providing in long term basis of variety stock,such as PVC,PU,Oxford cloth,Zippers and other related materials.
Daasun Enterprise Co.,Ltd.'s strong assets,powerful strength, with high-skilled sales team, professional purchasing team, strict inspector team who providing free counter sample making, express sample dispatching, bottom pricing, best quality, product-to-date, and the best services.
With business philosophy of "Quality ! Reputation !", Daasun has earned respect and trust from those clients in the Countries or Regions of South-East Asia, South Africa, Middle East, South America, North America, and, Europe. And more, has gained much higher profits for all these foreign customers, too. ...