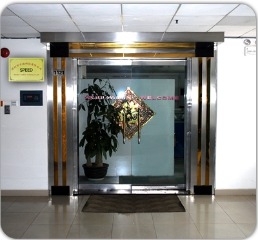 KINGROAD TECHNOLOGY CO., LTD is a professional manufacturer for Thin Client and PC Station& PC Share and compatible label printer cartridges,label printer ribbons.
Since 2004, we begin producing and selling Thin Client& PC Station in China. After five years development,we develope a wide distribution netwok all over the world. We have our SPEED agent in India. You can find SPEED Thin Client and PC Station easily in Asia, Middle East, Latin America and Africa .
Since 2007,we establish another new branch factory that produced compatible label printer ribbons,focusing on Brother compatible TZ &DK serial tapes.we have our own brand PUTY and patented design and we own the copyright.The selling is very successful in China and we have established a strong distribution network in demestic market.
Now we make effort exporting our compatible label tapes to the oversea market by developing a powerful distribution network with brand-name quality,competitive prices and excellent service.
We look forward to the oppotunity to working with all of you,our distinguished customers! Just contact us whenever you need compatible Brother TZ tapes and DK tapes or thin cilent pc products! ...